I posted this Blog Hop Friday for Sandi. Please show her support by following her as she documents her battle against brain cancer. Please leave comments below.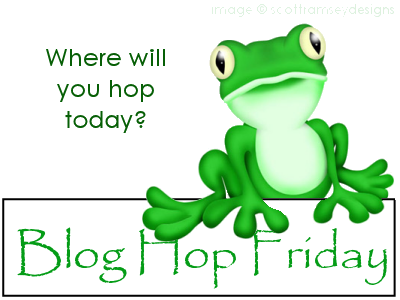 Welcome to the third edition
and special edition
of Blog Hop Friday, hosted by
My New Life As Mom
,
Chubby Cheeks Thinks
,
Take A Mom's Word For It
,
Bree Bee's
, and
Belly Charms
! This week we would like to add a special cause to Blog Hop Friday. As many of you know,
Mission Monkey
is spreading like wildfire. She's a 16 month old baby girl who has cancer. She needs every single prayer, special thought, special wish, etc, that we can gather up. She will sit in our top spot, so please make sure to link up to her, as well. We continue to invite you and your friends to link up every Friday and join us for a wonderful blog hopping adventure! We're all about making friends and having fun so come join us!